Umbraco Contributor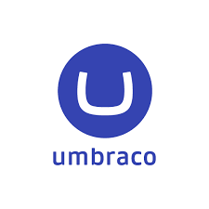 After many years of working with the content management system, Umbraco. We started fixing bugs and adding requested features. We have earned a contributor badge. It feels great to give back to the community and know that soon hundreds of thousands of people will be using code we wrote! We look forward to contributing to the Umbraco project for many years to come!
I've personally been working with Umbraco for about ten years now after moving away from DotNetNuke. Recently, Umbraco released version 8, which was a huge undertaking that took five years to complete. It was a complete rebuild from the floor up which finally enabled them to update many older technologies that had been in use for many years, cleaned up the codebase, and they simplified the user interface along with a slew of other great features.

Should anyone visiting our site need any help with an umbraco project, please feel free to reach out to us. I am more than certain that we can help you with anything that you may need! We have also already written several articles that discuss in detail how to work with Umbraco from A - Z. These articles will appear in an upcoming blog series that is coming very soon!