Discover the Difference That Others Have Come to Expect
coderPro.net is a full-service information technology provider with offices in the United States, Europe, and South America offering website design, programming, and promotion services. Whether your need is large or small, we will develop a suitable, stylish, and quality technology product adjusted to your requirements for a reasonable price.
Coder Pros has completed more than 600 projects for clients from 20 countries.
Get in touch with us to request a personalized consultation.
Management
Brandon Osborne
Chief Software Architect
Brandon has more than twenty years of experience as an architect and developer specializing in cutting edge Microsoft technologies. Over the years, he has consulted for some of the biggest names in the business and truly enjoys helping bring clients' dreams to fruition. When not working, Brandon can be found gallivanting around the world, hiking, attending meetups, and learning about new technologies.
Dan Sterling
Principal Consultant, Linux Services
Dan is responsible for managing all things relating to the Linux side of the shop, from server administration to PHP development. He has more than ten years of solid Linux experience, before that he was actually a veterinarian, which of course means he has a great eye for detail.
Gisele Hernandez
QA Manager
Gisele keeps us all in check. She tediously tests our websites and applications. It is also her responsibility to proof-read our multilingual sites that are in Spanish. She has caused us many late nights when she discovers bugs prior to implementations, so be sure to show her some love.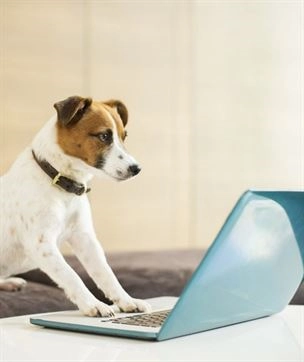 Diablito
Chief Hair Distribution Officer
Diablito is largely responsible for keeping our maid employed, chasing his tail every time the doorbell rings, and is our official timekeeper because after 6:00 PM he starts barking incessantly because he wants to go home.
Latest News
Beating out all of the competition on the freelancing website PeoplePerHour.com, Brandon Osborne single-handedly beat out all other technology & programming agencies and professionals to take the number 1 spot in October 2021!